In the last month 108 people copied content from my website… here's the good news… by using tynt (which is free) the copied content AUTOMATICALLY has a link back to my site added to it. How cool is that?
The end result- when people share or re-post content they copied from your website a link back to your site is added to it. This adds visitors to your site and helps with SEO.
The video below shows exactly how this works.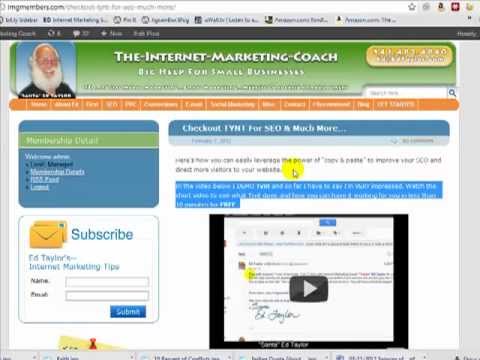 Here's a link to tynt- http://www.tynt.com/
Here's a link to the post showing my intro to tynt and how I installed it in less than 5 minutes.
http://imgmembers.com/checkout-tynt-for-seo-much-more/