2 of the most effective website conversion tactics you can include in your Internet Marketing Program are video and case studies.
The "video case study" below combines these tactics very effectively. Watch this video with an eye to how you can do something similar for your business.
I used a "screen capture" video (using Camtasia) with "audio over" to explain what the viewer is seeing.  I'm using the video as part of a sales process. You will notice that below the video there is additional "social proof" and a  "call to action". Click the video to watch it.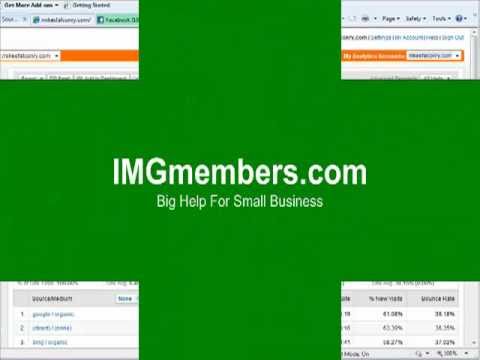 If you have questions call 541-482-4840
Below is a "screen shot" taken from our Search Engine Ranking software. It shows the number of top 10, total, and changes in Google, Yahoo! & Bing rankings for several clients. (Their names are blurred to protect their privacy.)
Of course obtaining top Google rankings are important but the top rankings must deliver quality visitors so the next important benchmark is visitor count. Here's a screen shot from Google Analytics:
"Ed I wanted to let you know that you have tripled my business in less than 4 months. I am amazed!  I know it's the clear and concise website, the compelling content, the clear "calls to action" and 207 first page Google rankings that have made all the difference. Thank you!
I also want to let you know how much I appreciate your pricing. As I small business I have to operate on a tight budget and your extremely fair pricing totally surpassed my expectations.
I could not be happier with your service, your pricing and mostly the results. I will gladly refer you to anyone and everyone I know who is interested in improving their website or their Internet marketing and please feel free to use my as a referral at any time should you need one."
Ross Rambach
Pure Water Solutions
Click here for details on my Internet Marketing Coaching Program. Let's Talk CALL 541-482-4840
Be sure to attend this month's live training session- How to Facebook for Business  Register Here