In this short video you will see EXACTLY how I added a number of recommendations to my LinkedIn profile in the matter of a few days. One of the many terrific things about LinkedIn is how easy they have made it to gather recommendations.
At the end of the video I also show you a simple way to expand the usefulness of your recommendations.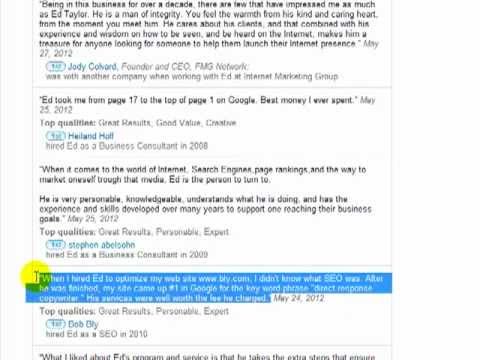 Look at the text in the blue columns of this page they are excellent examples of how you could use your recommendations on a webpage.
Here's my LinkedIn profile- http://www.linkedin.com/in/edtaylor