SEO for PDF documents is little different than HTML docs.
Here's how you can SEO PDF docs- Start be identifying the keyword or keywords you are optimizing the PDF doc for. Once you have your keywords open Word and write your paper using your keywords as appropriate (if you are one of my coaching clients follow the "SEO Development Template").
Once your optimized Word doc is created save it as a PDF. See the video below. Once you have a PDF version of the doc open it in Adobe Acrobat. Once you have the PDF doc open in Acrobat you will be ready to add more Search Engine Optimization. I'll show you how in the video below.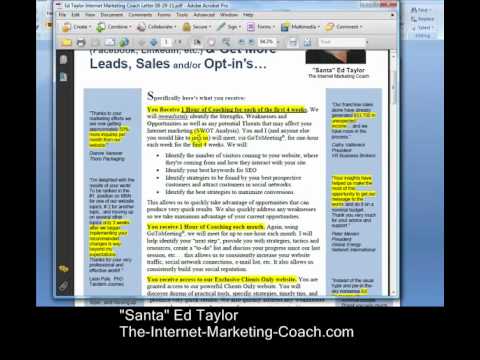 You can learn more about SEO for PDF docs directly from Google by clicking here.
If you have found this tip valuable please click the +1 & 10 Stars Buttons below.