It was the worst presentation I had ever given… by far. It was in Newport Beach, California at the Marriott in 2006, the big ballroom was packed with members of the National Education Association. My topic was e-mail marketing. My presentation was full of how to's, strategies and tactics and my audience could hardly keep their eyes open.
I could lay the blame on the fact that I was the second speaker after lunch, or that it had been a long day of sitting and listening after a long day of travel, but the reality is… I just did not engage them. My PowerPoint slides were loaded with wonderful, proven, strategies and tactics that were absolutely mind numbing and boring to an audience of sales admin folks who just could not see how what I was talking about applied to them. It was my fault!
The next year, 2007, one of the best books on business communications that has ever been written was published- Made to Stick: Why Some Ideas Survive and Others Die. If you haven't already read it, it is, in my humble opinion, absolutely essential to add this book to your personal library.
One of the many incredibly important "take away's" from the book is the effectiveness of storytelling as a business communications medium. Today every one of my presentations includes engaging, relevant, stories that my audience members can relate to. By weaving stories into my presentations I have made my presentations much, much, better. In fact, I can't think of a single time in the last 5 years that one of my presentations received anything other than stellar evaluations. Many of the groups who have hired me as a speaker have had me back many times. Stories keep my audiences engaged, alert and, most importantly, stories make me and the main points of my presentations MEMORABLE.
I now use stories as part of ALL of my marketing. In fact, I just related a heart wrenching story about a huge plunge in Google rankings experienced by a small business that had embraced the wrong SEO tactics in a video I produced for Progressive Business Executive Education to use in the promotion of an upcoming webinar series they have hired me to present. This is the video they added…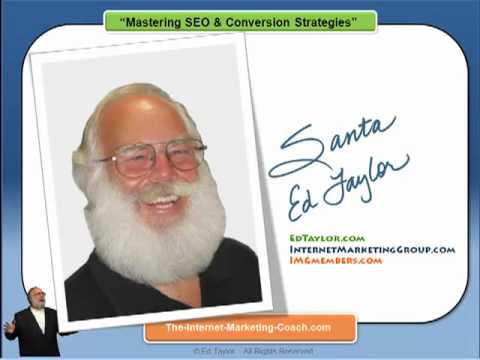 In my quest to continuously to improve my craft as a storyteller I'm reading these 2 books over this long weekend:
The Leader's Guide to Storytelling: Mastering the Art and Discipline of Business Narrative by Stephen Denning, I'm actually listening to this audio book and I'm reading Wired for Story: The Writer's Guide to Using Brain Science to Hook Readers from the Very First Sentence by Lisa Cron
I have not completed either but I'm deep enough into both to say that I recommend each of them. I have become absolutely convinced that storytelling is an essential communication tool in business. Start with Made to Stick: Why Some Ideas Survive and Others Die if you haven't already read it and then jump into The Leader's Guide to Storytelling and Wired for Story it will change, for the better, ALL of your communications both business and personal.
I hope you are enjoying your long weekend.
All the best,
For information about my speaking programs visit- http://EdTaylor.com