1 Hour Online Training Session-
How to Use Your BLOG to SEO for Long Tail Keywords
Optimizing your blog for long tail keywords can be an incredibly easy way to add hundreds or even thousands, of highly qualified visitors to your website. By using this one simple, easy to implement, strategy my analytics show that Google alone has delivered 4,493 new visitors to this website.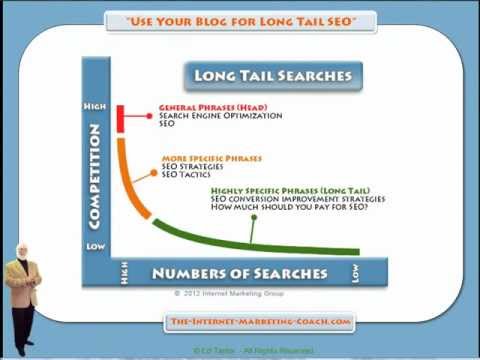 The date has been changed to Wednesday, April 11th 
"Long Tail" keywords are longer, more specific keywords that are searched on less frequently then "Head" keywords.  "SEO" is an example
of a head keyword and  "seo conversion improvement strategies" is a long-tail keyword.
There are 2 primary reasons you should add Long Tail keywords to your SEO efforts:
1. Higher Conversion Ratios. A Conductor study revealed that conversion rates for long tail terms were 2.5 times greater than head terms.
2. Less Competitive. Long tail keywords are less competitive and therefore relatively little effort can often produce top Google rankings.
 This will be a 1-hour training session (I will not be selling anything). I will show you how I identify long tail keywords and the precise steps I take when optimizing my blog posts. By the way, my coaching clients who are using these same tactics to generate well over 100,000 top rankings.
Investment- $97 (Free to current coaching clients)
Date/Time- Wednesday, April 11th 11:00AM – 12:00PM Pacific Time. The session will be recorded and available to non-coaching clients for 7 days, coaching clients will have unlimited access.
Q&A- The last 10 minutes of session will be devoted to Q&A. Those who attend live will also be able to e-mail in questions and I will respond after the training session.
Using long tail optimization tactics in your blog posts can produce a HUGE increase in the number  of qualified visitors to your site and in the number of conversions produced. Enroll now- Click Here