How to make a facebook business page is a question I'm often asked. In this short (2:19) video I show you exactly, step-by-step, how to make your facebook business page.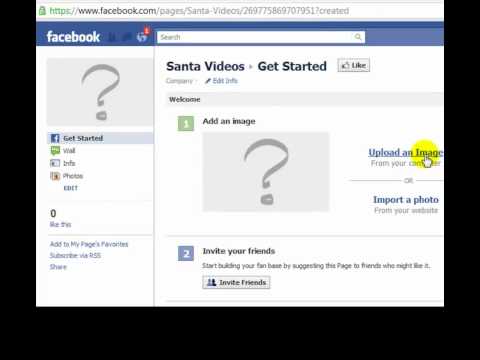 Here's a link to the Page in the video. https://www.facebook.com/pages/Santa-Videos/269775869707951
1. Making a FaceBook Business Page Helps Your Marketing in Several Ways
You can add photos, videos, links to your website or blog. You can even build your e-mail opt-in list.
2. FaceBook Business Pages allow you to get customer feedback.
When you make a FaceBook Business Page you can decide whether fans can post comments, photos, and/or videos on your wall. You can even upload survey questions and gather customer feedback.
3. Making a FaceBook Business Page is Great for Small Businesses & it's FREE.
As a small business you can quickly  increase your customers by allowing friends and current customers to easily share your information and offers with their friends.
Simply put, Facebook business pages are easy to make, flexible, and interactive — all great reasons to justify setting one up today.  I encourage you to watch the video above and explore more Facebook features on your own to take advantage of this free, effective tool!
Please click the +1 button and the 10 stars below if you like this post.