Gmail offline is a new feature that Google just released for their Chrome browser, and it's GREAT. I love Gmail and if you use it you probable do to. With Gmail I get my e-mail at my desktop computer, my laptop, my phone and anybody else's computer that I might be using. It's SO liberating! BUT, there has always been one major drawback, that has been access you Gmail when your a offline, say on a plane or if you lose your Internet connection for some reason.
Gmail Offline solves this problem. It's free. It's simple to install and easy to use. In the video below I show you how I installed Gmail offline in less than 2 minutes.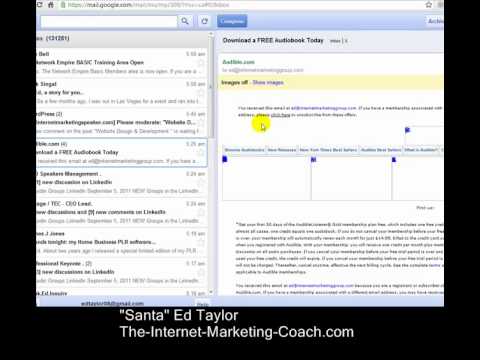 If you like this post please click the +1 button and the 10 stars below. I have also made it easy using the links below to share this post with your friends on Facebook, LinkedIn and more.