More and more people are accessing websites from mobile devices like iPhones, Androids, iPads, etc. The question is- How does your website work on these devices? Is it "mobile friendly"? In the video I show you a handy little tool you can use to check your site.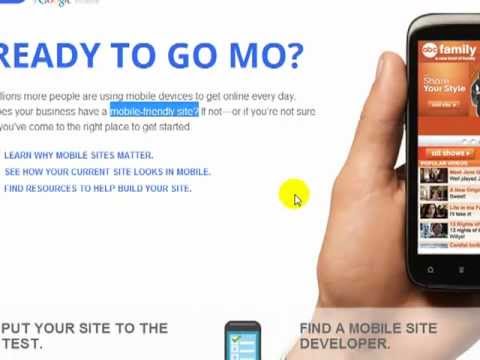 Here are some additional questions you should ask:
Does your website load quick? Mobile users typically spend much less time on websites. Prioritize your info, use bullet lists and make your phone number very visible.
Is your navigation simple and easy to use? 
Is your content accessible? Flash often won't play on mobile devices.
Do you have a mobile site redirect? It is possible to insert code that automatically recognizes if a visitor is using a mobile device, and automatically directs them to the mobile-friendly version of your site.
Here's a link to- http://www.howtogomo.com/ 
If you would like help with your "mobile marketing" or any of your Internet marketing you can reach me at – 541-482-4840 or at ed@edtaylor.com